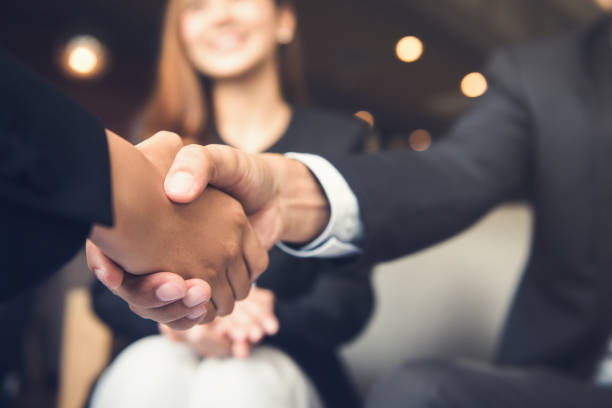 It may not be unusual if you are not aware of the difference between a car insurance agent and a car insurance broker. After all, the insurance industry seems to have its own language. Verbiage like deductibles, adjuster, liability, comprehensive, depreciation and broker an agent add to the confusion when purchasing automobile insurance.

If you are shopping for low car insurance rates, should you turn to a car insurance agent or a car insurance broker? Knowing the difference may just be the info you need to save significantly on your car insurance.
What does a car insurance broker do?
An insurance broker works on behalf of consumers and serves as an intermediary between the consumer and insurance company. A broker is a licensed professional who can help determine which policy may work best for their client. This access also allows them to better compare rates.
What is the difference between an insurance agent and a broker?
The basic difference between an insurance agent and broker is that while a broker works for the consumer, an agent represents a company or companies. One aspect of this difference is that since an agent works for an insurance company, he can "bind" the coverage with the first payment. This means the coverage can go into effect immediately. A broker will have to work between the consumer and company to place the policy in force.
Is car insurance cheaper through a broker?
This is an interesting question in that the answer is not necessarily black and white. For example, a broker charges a fee for his services on top of the premiums that are due. Since a broker can "shop around", however, for the best prices and best coverage, the result is often overall less expensive than what you may find on your own. This is particularly true if you want a policy specialized to your needs or have unique circumstances. This could include insuring an antique or high-value vehicle or if you have a less than perfect driving record.
How much do car insurance brokers charge?
A car insurance broker will charge a small percentage of the overall premium that will generally reduce following the first or second year. Since the fee is generally a percentage, the total fee will be based on the overall premium cost. It is worthwhile to note that brokers must disclose their rates to buyers ahead of time and that rates must be considered "reasonable."
Is it worth using an insurance broker?
Brokers exist because they can save consumers both time and money. Comparing auto insurance rates can be daunting and as previously noted, the language can be confusing. Brokers work as time-saving experts in comparing policies that suit your needs. Because they have access to multiple companies, they can compare rates on an apples-to-apples basis. This often results in overall savings for the consumer.
When is it best to use a broker for your car insurance?
Generally speaking, those who have good driving records, have no specialized needs and are in search of state minimum coverage for their cars can be served just as well by purchasing car insurance online or through an agent. Consumers who may require high-risk insurance, have problematic driving records or require special coverage for more unique vehicles, can benefit from the services of a car insurance broker.
Every year millions of dollars are being paid for overpriced car insurance coverage. Many just continue paying their premiums simply because changing providers may be just a bit inconvenient. Are you getting the best rates possible for your car insurance? How would you know? Now, you can get access to insider tips to saving on your automobile insurance coverage.
We invite you to sign up for our free email newsletter full of tips and tricks that can save you significantly no matter what state you live in and no matter what you drive. Fill out our simple form to get connected and to start saving today!