What You Should Know About Car Insurance Company In Spanish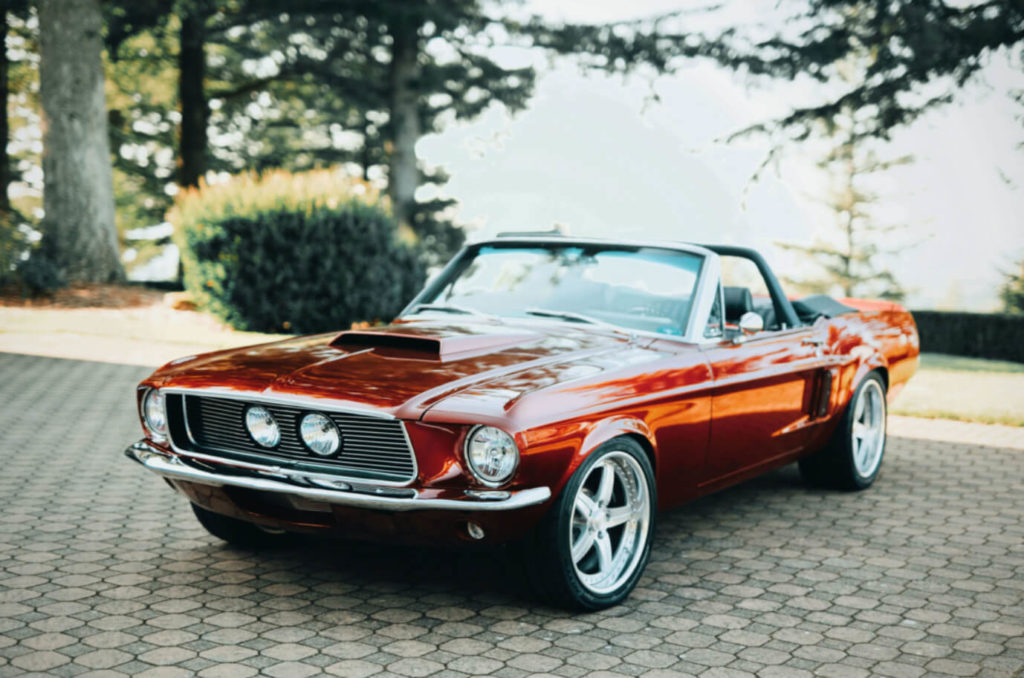 insurance in Spanish or el Seguro
Getting your driver's license and buying your first car gives you freedom. That's why you'll want to buy an auto policy from a car insurance company in Spanish. Car insurance protects you financially if you're in an accident. Plus, many drivers need insurance to drive legally. Are you ready to learn more? Here's what you need to know about car insurance.

Who Needs Car Insurance?
Most drivers in the United States need car insurance to operate a vehicle legally. If Spanish is your first or preferred language, contact a car insurance company in Spanish. A licensed car insurance agent will listen to you and your needs. The agent can then explain all the details of your policy, such as coverage limits and the premium cost.
How Does Car Insurance Work?
When buying car insurance, your first step is to contact an insurance company. Then, select the amount and type of coverage you want. Next, you'll choose a deductible of up to $1000. The deductible is the amount you'll owe before the insurance policy coverage kicks in.
After you choose the policy details, you'll pay a monthly, quarterly or annual premium for the coverage. If you cause or are involved in an accident, your insurance company will cover expenses up to the policy limits. For instance, those expenses can include property, liability, medical, and other damages. Keep in mind that car insurance policies are usually active for six or 12 months.
What Types of Car Insurance do You Need?
The types and amounts of car insurance you need to buy generally depend on three factors. First, your state sets specific coverage requirements. Second, your auto lender may ask you to purchase certain types and amounts of insurance. Third, your personal budget guides the amount of insurance you can afford to buy.
To make sure you have the right coverage, discuss your specific needs with your insurance company.
Furthermore, know the basic types of car insurance coverage you can buy.
1. Bodily injury liability: Cover medical expenses, lost wages and legal fees that are a result of an at-fault vehicle accident.
2. Property damage liability: Pay for damage to other cars or property, plus legal bills, after an at-fault accident.
3. Medical payments and/or Personal Injury Protection (PIP): Pay for medical expenses, rehabilitation services, lost wages, and funeral costs if you and other passengers are injured during an accident.
4. Uninsured/Underinsured motorists (UM/UIM): Repair a damaged vehicle and pay for medical expenses and pain and suffering after a hit-and-run. Or cover expenses if the at-fault driver has no or not enough car insurance.
5. Collision: Cover vehicle damage that results from a collision with another car or object.
6. Comprehensive: Reimburse the policyholder for vehicle loss due to theft, vandalism, fire, natural disasters, or collisions with animals.
7. Extra features: Ask your agent about optional mechanical failure, emergency roadside assistance and car rental coverage.
Where Can You Find a Car Insurance Company?
To purchase car insurance, you can talk to a local insurance company, find a broker or search online. Because each option includes pros and cons, review your options carefully. In addition, choose the option that best fits your needs.
1. A local company may offer one or more brands of insurance. You'll generally build a relationship with one licensed agent who lives and works in your neighborhood. Likewise, a local agent understands your unique needs. However, the company's hours of operation and their ability to speak Spanish and other languages may be limited.
2. A broker works with more than one insurance company. It's true that a broker gives you multiple quotes. Plus, you get to choose the best deal for your needs and budget. But while your options increase with a broker, you may not receive the level of personalized service you want. Also, you may not have access to Spanish-speaking agents.
3. Online insurance companies may work with one or several insurance companies. With this option, you may receive a quote and assistance 24/7. And you can probably talk with a bilingual agent. Unfortunately, an online company may not provide a dedicated agent who knows you and your needs.
As you search for insurance coverage, check the company's reputation and reliability. A good company is able to pay claims. And they'll have a track record of good customer service. For help finding a reliable and reputable insurance company, ask neighbors, family members and friends for their opinions. You can research the company through your local Chamber of Commerce and the Better Business Bureau, too. Also, look for consumer reviews on your state's insurance department website.
When Should You Contact Your Insurance Company?
In many cases, you only need to talk to your insurance agent once or twice a year. For example, you can reach out when it's time to renew your policy or discuss your coverage or bill. However, there are some changes that affect the amount, type and cost of your policy. Contact your insurance company when you:
Add or drop a vehicle or a driver from your policy
Decide to increase or decrease coverage
Move addresses
Change where you park your car at home
Switch jobs
Drive the vehicle less/more or change its usage
Qualify for discounts based on your driving record, age or credit
Discover Geico Insurance Company in Spanish
Millions of auto insurance policyholders rely on Geico, the second-largest insurer in the US.
You can, too. This insurance company provides the coverage you need at a price you can afford in Spanish as well. Geico offers plenty of discounts and payment options, too. They're a trusted insurance partner with a 97% customer satisfaction rate. And we're sure they will look forward to meeting or exceeding your needs.
For a free quote from Geico insurance company in Spanish, call 800-691-4240. Other contact numbers include:
General Inquiry: 800-207-7847
Roadside emergencies: 800-424-3426
Motorcycle insurance: 800-442-9253